Plastic injection molding
Production at
LEGROM
is almost exclusively fully automated. To ensure optimum injection molding conditions, the granulated material is pre-dried in a central drying system and then fed from there to individual machines via a pipe system. Our state-of-the-art machinery and spotless machine environment meet all the prerequisites needed to assure the level of quality and flexibility demanded.
Consulting in plastics technology
Global delivery capability
Injection molding machines with closing forces ranging from 350 to 2000 KN
Injection moldings ranging from 0.01 to 400 grams in weight
Single and multi-component injection molding
Insert molding (metal and ceramic)
Depositing of components through handling systems or robots
High-performance thermoplastics at LEGROM
Practically every high-performance plastic available on the market is used at LEGROM, ranging from PA, PBT, POM or ABS to PMMA, PPO, PPA, PAA and PES, PSU or PEI engineering plastics to high-performance thermoplastics such as LCP, PPS or PEEK. LEGROM has the appropriate solution for every plastic, both in mold construction and injection molding production.
LEGROM also processes all conventional fillers, including glass fibers, carbon fibers, glass spheres, PTFE, carbon or titanium dioxide. Special mold materials and special machine equipment is available for every filler. LEGROM can realise up to 70% filler content of the raw material.
Thermoplastics
PA 6 | PA 6.6 | PA 6.10 | PA 12 | PA6T/6 | PA6T/6I | PA 4.6 | PBT | POM | ABS | PMMA | PPO | PPA | PAA | PES | PSU | PEI | LCP | PPS | PEEK | PAEK | PC-ABS | PC | PC-HT | PCT | PET | TPE-U | TPE-E | TPE-O | TPE-S | TPE-V
Fillers
Glass fibers | Carbon fibers | Glass spheres | PTFE | Carbon | Titanium dioxide | Aramid fibers (Kevlar) | Long fiber materials | Special recipes with steel fibers, mixed reinforcement, tribological modification
Plastic specialities
Plastics with improved thermal conductivity
Plastics with EMC (electromagnetic compatibility)
Electrically conductive plastics
Bio-based plastics with up to 100 % renewable raw materials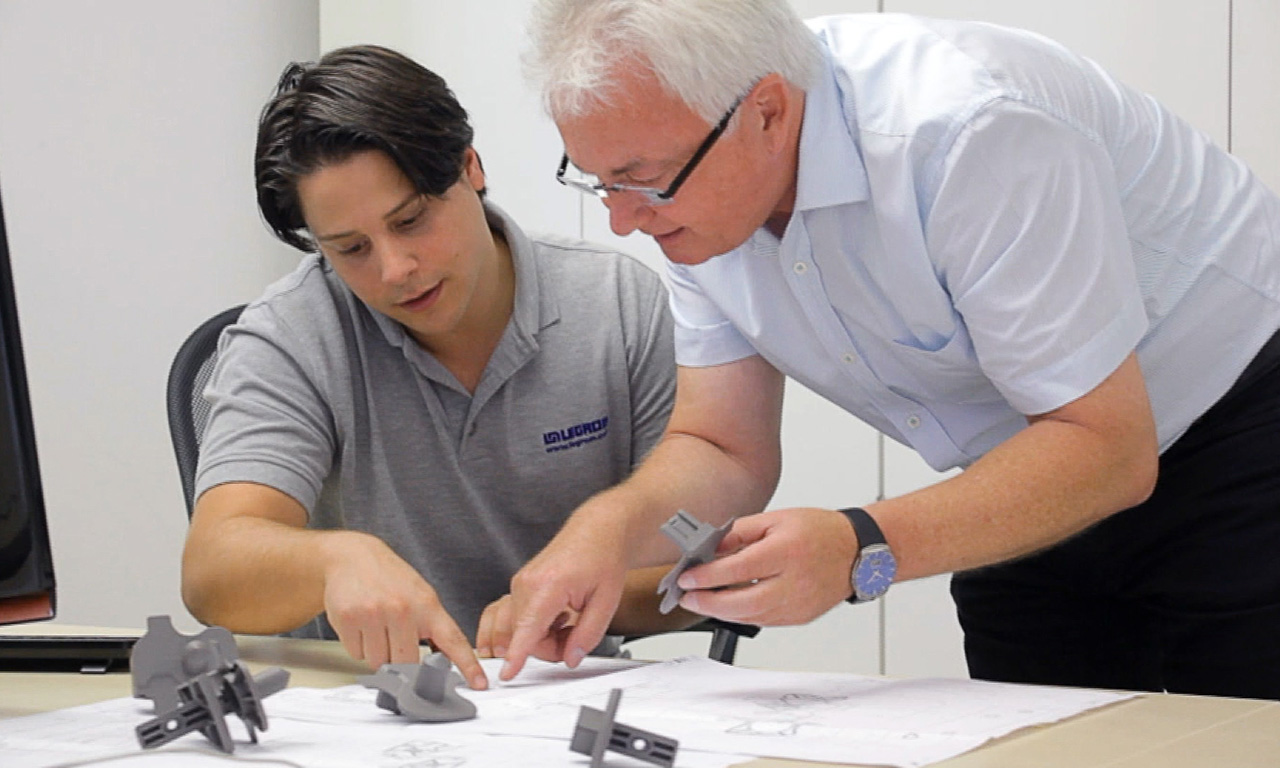 Wir sind gerne für Sie da
Ihr Team von Legrom
MO - DO 8-17 Uhr, FR 8-15 Uhr
0791 / 956688-0

info@legrom.de