LEGROM VARIO SYSTEM® - safety jet nozzle
Particularly low noise development, up to 12db (A) quieter than comparable single-aperture nozzles
Lower noise level for enhanced safety in the workplace
Low air consumption, energy saving in the workplace
Multi-channel round jet nozzle with powerful, accurate air jet
Use
Targeted blowing out and off, for example in conjunction with compressed air guns or for industrial use as a process nozzle on pressure machines, automation systems, etc.
Also used for fine blowing out tasks (e.g. precision mechanics, mold construction or in the plastics industry).
Order form
You know already, what you want to order? Just fill in the order form below together with the respective article numbers and we'll get back to you as soon as possible.
Your direct contact person for the LEGROM VARIO SYSTEM®
Rainer Ammon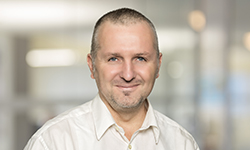 0791 / 95 66 88-33