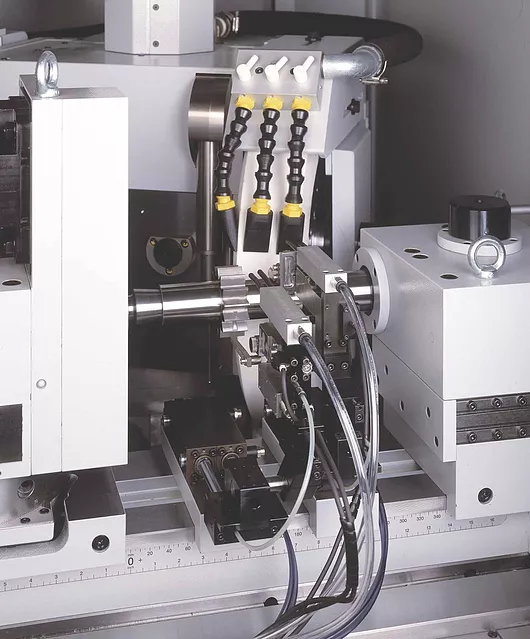 Almost invisible, absolutely indispensable.
Productivity is rising, and so is cost pressure. Machines must run long and smoothly, because downtime often means high losses. Hoses are hardly visible, but they are the veins of our industrial age. They must meet highest quality standards and offer full flexibility.
For you not to lose time and money we have developed   VARIO SYSTEM.
years of Legrom Vario segment hose system
Turn, drill, grind, mill, erode.
Modular system
Assembly of special sets following customer requirements. Standard article delivery 24-48 hours.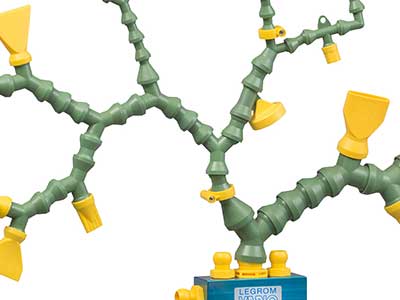 As construction kit...
You can order LEGROM VARIO SYSTEM in single parts or as a modular system. We take over the assembly of the parts and provide you with precisely fitting solutions.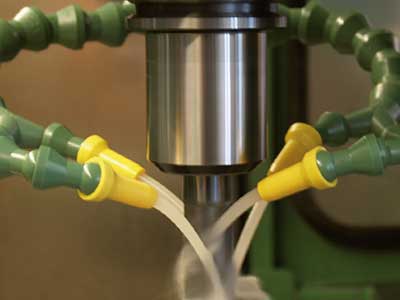 Flexible hose system with inner hose
VARIO Liner: highest flexural rigidity | flexible | high positional stability | great media and chemical resistance | smooth inner surface for optimal flow behavior | significantly increased pressure resistance
Available...
One side open, pressure resistant up to 15 bar (LEGROM test method) available as ¼", ½" and ¾" system in variable lengths.
...in two types
Both sides with threaded connection, up to 30 bar (* LEGROM test method) pressure resistant, available as ½" system in lengths up to 900 mm
Fume extraction
Control exhaust air, smoke and steam in the production process. Our system follows your requirements
When blowing out and off...
Particularly low noise development, up to 12db (A) quieter than comparable single-aperture nozzles
Lower noise level for enhanced safety in the workplace
Low air consumption, energy saving in the workplace
Multi-channel round jet nozzle with powerful, accurate air jet
Use:
Targeted blowing out and off, for example in conjunction with compressed air guns or for industrial use as a process nozzle on pressure machines, automation systems, etc.
Also used for fine blowing out tasks (e.g. precision mechanics, mold construction or in the plastics industry).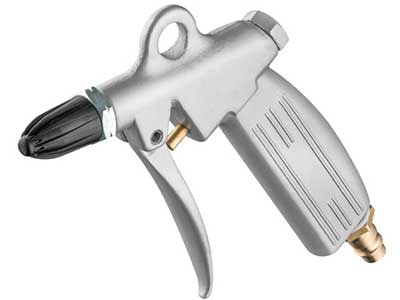 ... precise & silent
LEGROM VARIO SYSTEM boosts precision. Also, low-noise products support work place safety.

OUTLINEFLEX the flexible straight flow nozzle
Many users today have problems in finding straight flow nozzles with the right profile to suit their grinding tool. To overcome this problem many nozzles are painstakingly soldered together. With OUTLINEFLEX this laborious work is a thing of the past: When opened with the grinding tool the nozzle blank automatically adapts exactly to the contour of the grinding tool!
Contour adapted...
Available as blank for flexible straight flow nozzle
Available as flexible straight flow nozzle according to your CAD data
Higher productivity, lower heat generation, longer service life of the grinding wheel
Lower compressive stress in the surface of the workpiece hence improved structure
... or as blank.
The nozzle shape that is adapted to the profile of the grinding tool and an opening cross-section that is dimensioned to correspond with the flow volume ensure a close-contoured, evenly discharged cooling lubricant. At the same time, the grinding wheel is optimally cleaned and the heat generation significantly reduced. Easily and quickly adaption to the machine without damaging the surface of the grinding wheel.
Cooling
Add coolant during drilling, milling and grinding. You can also use our special attachments, e.g. OUTLINEFLEX
Made in Germany.
Made in Schwaben.
We work for
you to stay agile.
production low on emmission,
durable products.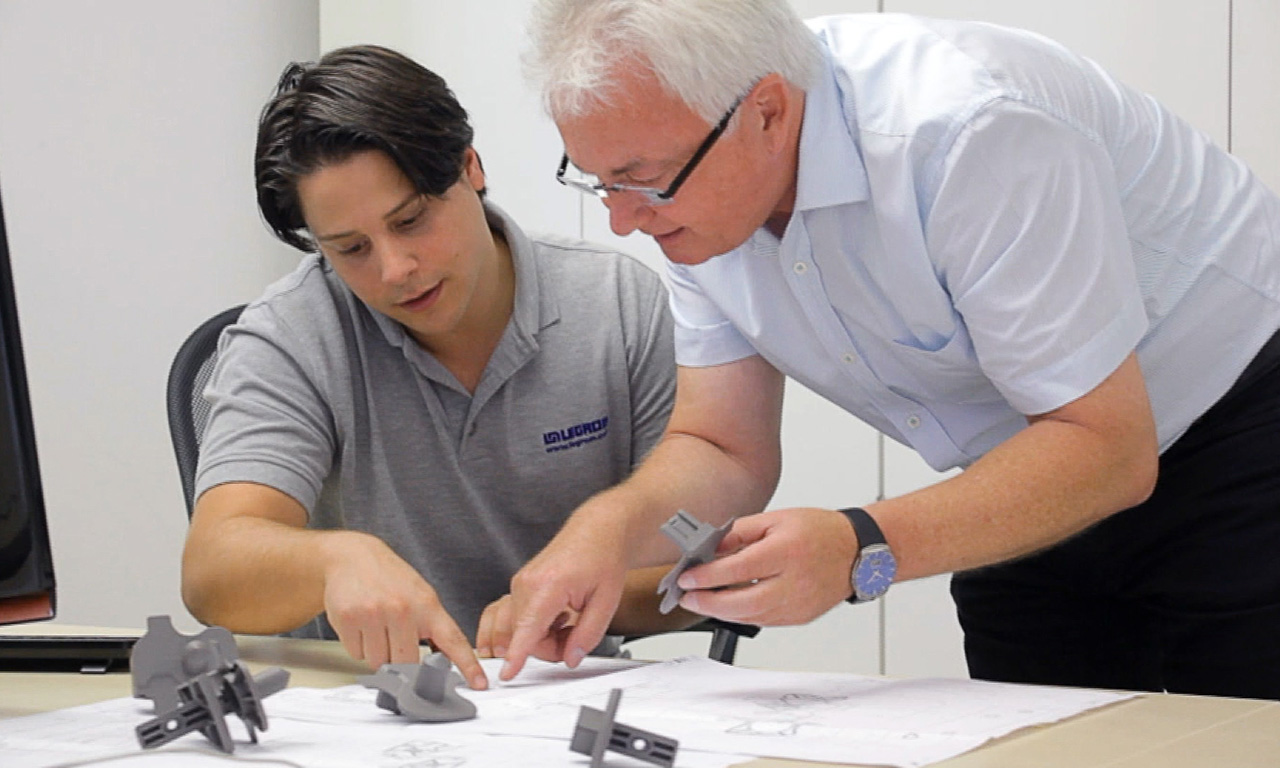 We are happy to help
Your team from Legrom
MON - THU 8am-5pm, FRI 8am-3pm
+49 791 / 956688-0

info@legrom.de